New York City — home to the largest and most segregated public school system in the United States.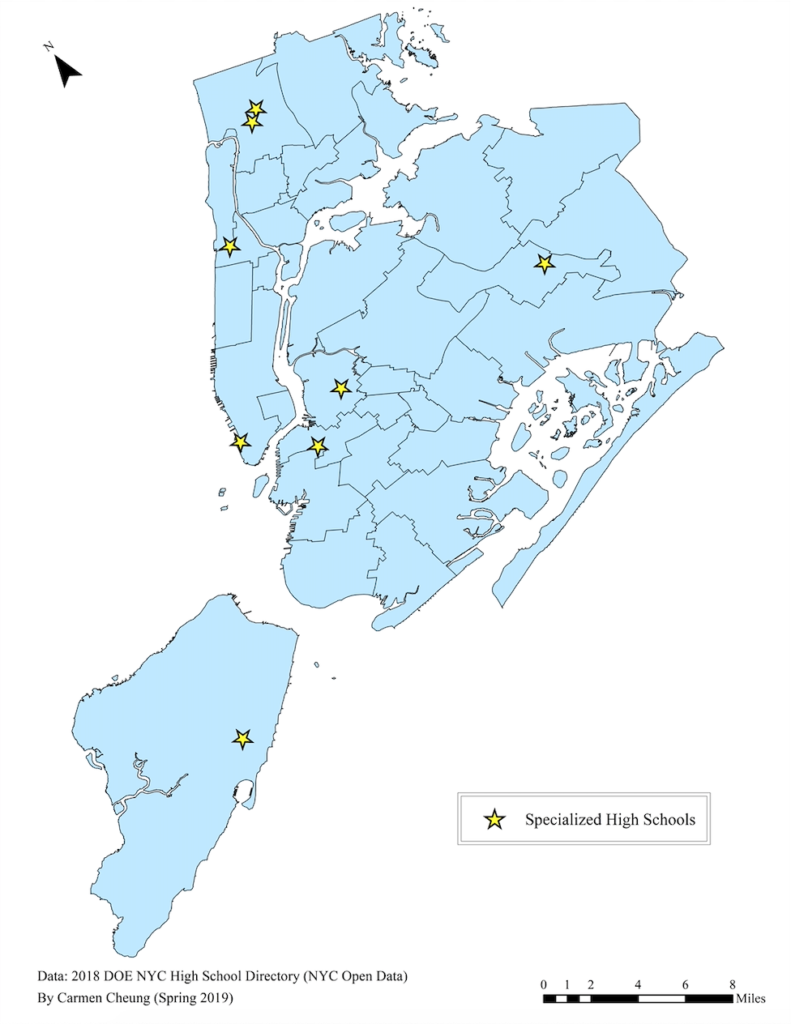 Serving over 1.1 million students every year, New York City's public schools should be accurate reflections of the racial, ethnic and socioeconomic makeup of the city. However, instead of serving all students equally, NYC's public schools are highly unequal and systemically racist, unfortunately reflective of expansive inequalities that have historically plagued the United States. Nine specialized high schools are among the most elite public schools in NYC: Stuyvesant High School, The Bronx High School of Science, Brooklyn Technical High School, The Brooklyn Latin School, High School for Mathematics, Science, and Engineering at City College, Staten Island Technical High School, Queens High School for the Sciences at York College, and Fiorello H. Laguardia High School of Music & Art and the Performing Arts.

For each school but LaGuardia, students are required to take and excel in the Specialized High Schools Admissions Test in order to be offered admission at one of these institutions. Admission to Laguardia is just as competitive, but more portfolio- and performance-based. As each school has a limited number of seats it can offer per year, admission rates for the nine schools rival those of Ivy Leagues. Regardless of the nondiscriminatory language written into their admissions policies, these specialized high schools consistently have drastically fewer numbers in Black and Latinx students.

Please explore our five Op-Eds, each centered on a different aspect of selective high schools in NYC. We hope this website will help you navigate the hidden complications and implications of NYC's specialized high schools that reproduce racial and ethnic segregation throughout the city.